Creating quality, bespoke travel proposals and documents is now possible. Didgigo is the solution to attracting and converting more clients, while also saving you time and money. Exceed your clients' expectations with proposals that will both excite and impress, and inspire them to travel with you.
Content library
Utilise our massive and continually growing content library including vibrant imagery, regularly updated facts and descriptions of thousands of destinations, accommodations, tours and activities worldwide.
Find out more...
API Connectivity
Bring your systems to life by connecting Didgigo to your existing workflow. Didgigo accelerates the build process beyond manual interaction, with import and API options as well as complete automation.
Find out more...
Customisation
Bring your brand to life with personalised templates that inspire and excite your clients. If you have products or your own images or descriptions you can easily include these in your itineraries as well.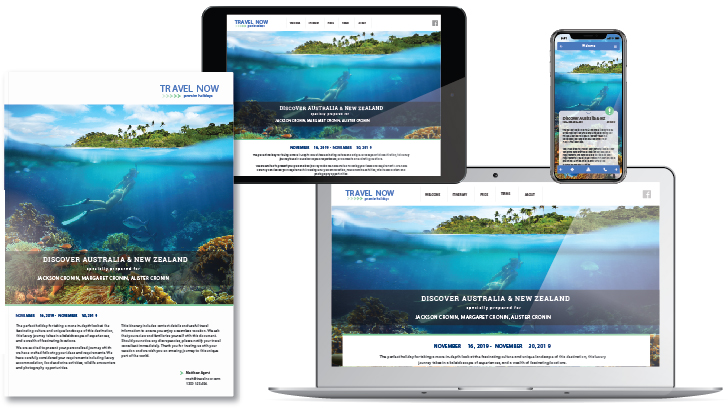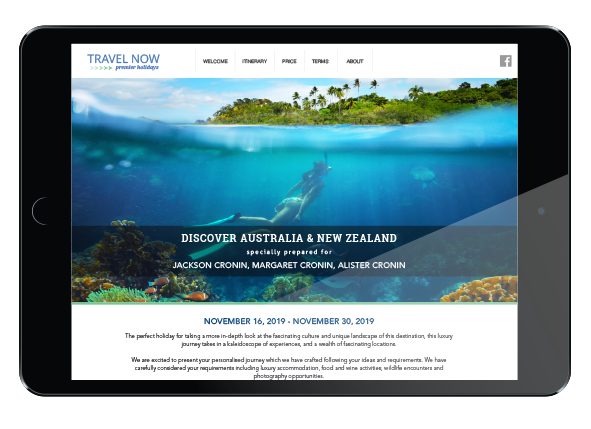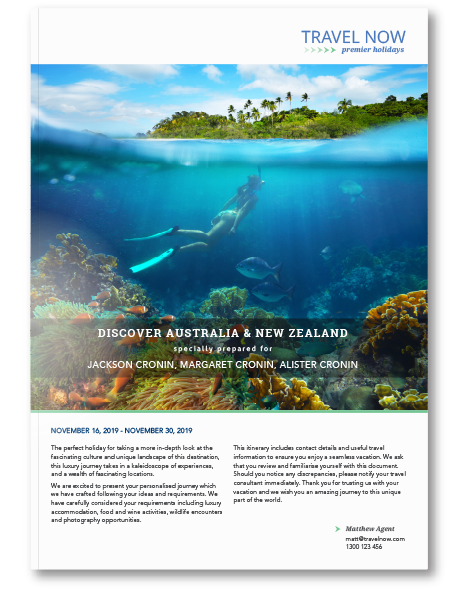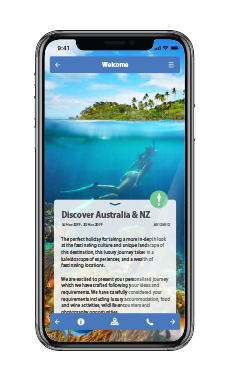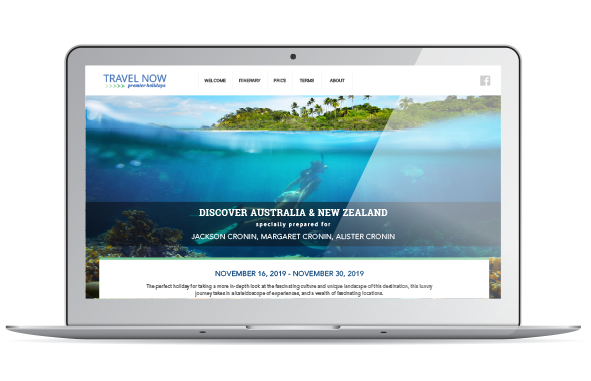 Increase engagement
IMPRESSIVE CREATIVE ACROSS ALL CHANNELS
Build your clients' positive feelings towards their trip, and you, with beautiful travel documents presented across print, pdf and web. Your clients can also access their itinerary through our companion travel app, Tripigo. No matter how your clients like to be engaged, we've got you covered.
IF YOU WANT TO CATCH MORE BUTTERFLIES, DON'T SEEK A BIGGER NET
BUILD A BETTER GARDEN
Our clients love us
Check out what other people are saying about Didgigo.

"The sleek design has revolutionized the way we send Quotes, Presentations and Itineraries. It has become an essential tool for our business and frankly, I don't know how we could continue growing without the support of Didgigo. The service from all the staff has also never faulted us!"
Michael Pereira,
Sales Account Manager
INITIAL VIP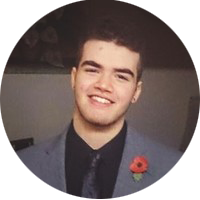 "Our consultants love the seamless transaction from quotes in ATS Pacific system to the client itinerary. Our clients love the itineraries! We get a lot of positive feedback for both the electronic itinerary and the Tripigo mobile app."
Martin Dahl Jespersen,
Director
AUSTRALIAREISER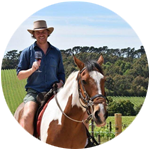 "Didgigo's unique solution has elevated our business, our travel agent partnerships are stronger, our conversions are growing, and our team are more confident to upsell."
Kirk Demeter,
President
AFRICA ANSWERS / ASIA ANSWERS
DOWN UNDER ANSWERS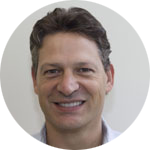 "We convert more quotes and have increased our average sale value in less production time."
Phil Tibury,
Founder
ASPIRE DOWNUNDER TRAVEL
NEW YORK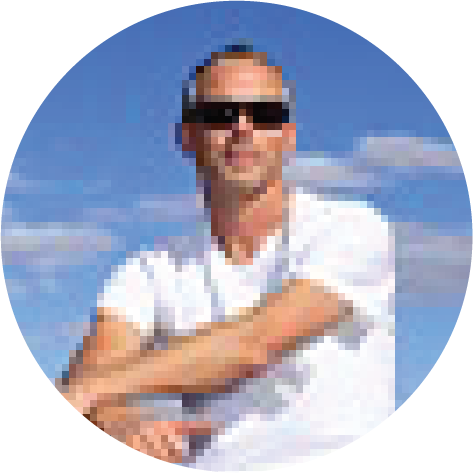 Your work will get much easier
Didgigo Design
Choose from several beautiful and ready-to-use templates, or our design team can create completely bespoke templates aligned with your branding – including style, colours, fonts and logo.
Didgigo Solution
Create travel documents perfected in both print and emailable pdf format, a fully-interactive digital eProsposal for viewing online, as well as a mobile app presentation for travellers (Tripigo).
Save time
Didgigo accelerates your itinerary build process with import and API options, as well as complete automation. You can also rapidly build your entire itinerary from scratch using Quick Build.
Make more money
With improved productivity comes significant cost savings. And, by growing client conversion through impressive creative presentations, users also reap a substantial increase in revenue.